(20) Australia Additonal Shipping Length-
$150.00 Correct shipping for bats to goto Australia, via USPS. this is for people who checkout with US selected as country and have shipping destination as Australia.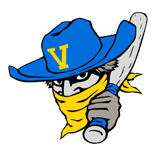 (21) Las Cruces Vaqueros Group Night
$150.00 50 tickets for your group, Plus members of your group or yourself will be included in first pitch and or National Anthem. You will be incluced on Vaqueros Promotional Calendar...