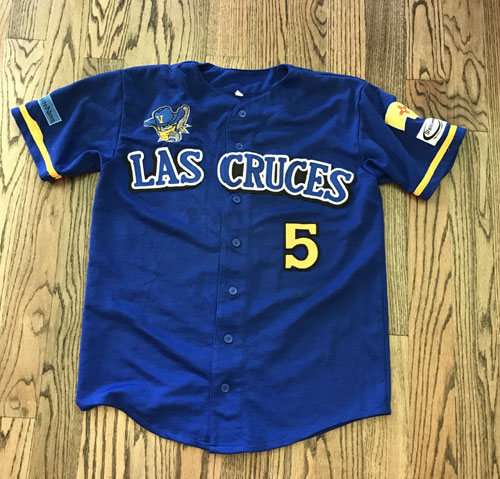 (152) Las Cruces Vaqueros Authentic 2012 Royal Game Jersey
$75.00 The Authentic Vaqueros Jerseys for 2012 season. 100% customizable, please specify number and size S/M/L/XL/XXL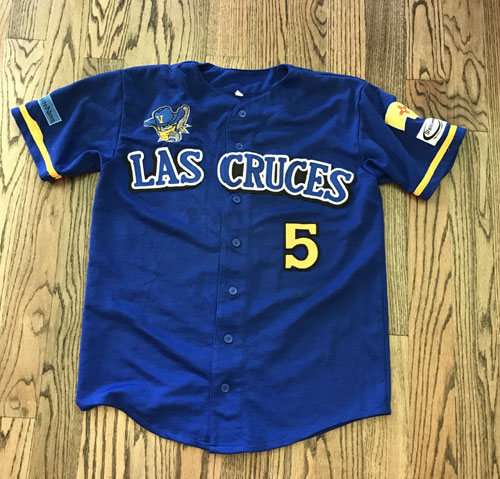 (1304) Las Cruces Vaqueros Game Worn 2015
$40.00 2015 Las Cruces Vaqueros Royal Blue 2015 Game Jersey. Tackle Twill Royal Blue. Jersey are tackle twill with Gold Numbers. Pecos League Logo on the back... All Jerseys are tackle twill.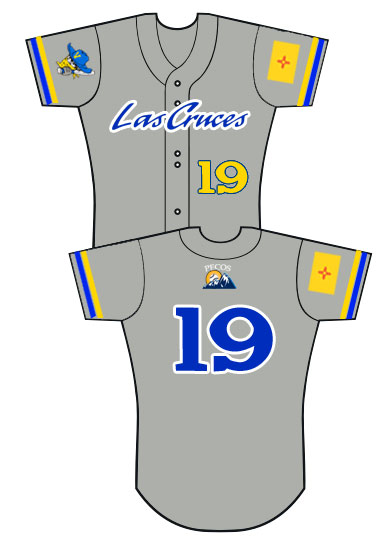 (1413) Las Cruces Vaqueros Authentic 2016 Gray Jersey
$75.00 Las Cruces Vaqueros Authentic 2015 Gray Jersey. Custom Tackle Twill State of the Art Jerseys